Bayside Bars and Restaurants
Bayside, Wisconsin is a fantastic little village in Milwaukee with a variety of bars, breweries, and cocktail lounges. Milwaukee Limos takes people bar hopping in Bayside regularly, so we know the area! Some of our favorite bars are Foundation, Wolski's Tavern, Gee Willickers, The Hotel Foster, Red Star Cocktail Club, and Draft & Vessel; all of which we've listed below with a brief description! There are definitely more great places in Bayside, these are just some of our favorites, all of which we highly recommend including on your itinerary if you're spending an evening bar hopping in Bayside or anywhere in Milwaukee!
When you're ready to find a bar hopping bus or limo, head on over to our vehicles page!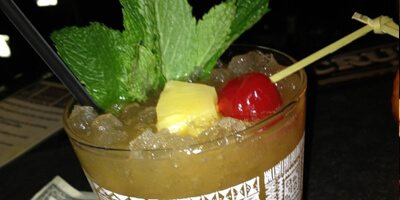 Foundation
2718 N Bremen St, Milwaukee, WI
It's hard to find a good Tiki Bar. Luckily, there's Foundation! This amazing establishment is the perfect Tiki bar. Great atmosphere, even better drinks, and fun tiki cups (there's just something about drinking out of a seahorse-shaped cup that makes a drink even better). We can't say enough about how much we love Foundation. We highly recommend this place when you're out bar hopping in Milwaukee!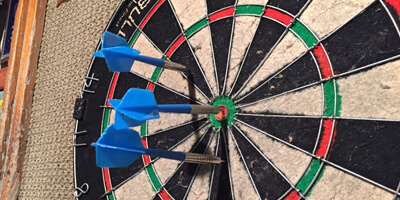 Wolski's Tavern
1836 N Pulaski st, Milwaukee, WI
Wolski's Tavern is a staple in Milwaukee night life. This is the perfect friendly neighborhood bar where you can relax with a few drinks and play a game of darts. Low prices, friendly service, and great people are among the trademarks of Wolski's Tavern. This bar has a quaint interior, which we find relaxing. They have plenty of beer and liquor so whether you're in the mood for a beer or a strong cocktail, Wolski's has what you're craving.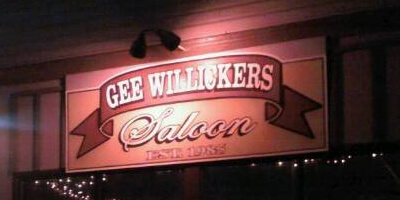 Gee Willickers
2578 N Dousman St, Milwaukee, WI
A great Milwaukee dive bar is Gee Willickers. This bar is the epitome of a neighborhood bar and it's as good as it gets. This is THE place to go for a fun night out. They have a good beer selection, both bottled and on tap, and of course plenty of liquor. You have to be buzzed in, which is a unique touch. If you're not a regular here, we're sure you'll quickly become one because it's the kind of bar you'll want to keep coming back to!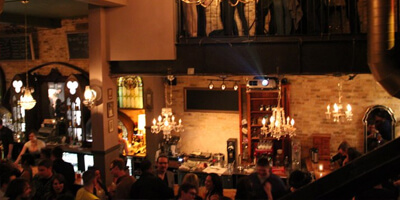 The Hotel Foster
2028 E North Ave, Milwaukee, WI
The Hotel Foster is a unique bar. This building is gorgeous, and you'll probably spend a lot of time just admiring the architecture! On top of being beautiful, this is the best place to go for craft cocktails. It has almost a speakeasy vibe to it, live music some nights, and bar tenders that can mix up the best cocktail you've ever had. This is the perfect spot for date night or birthday drinks. Definitely be sure to check them out!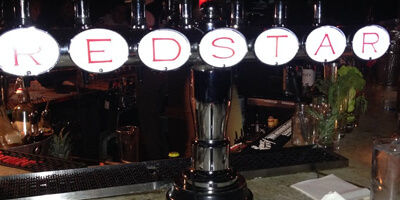 Red Star Cocktail Club
1758 N Water, Milwaukee, WI
Another great Milwaukee cocktail bar is Red Star Cocktail Club. They have some seriously unique drinks here! Our favorites are the Missed Connection and the La Violette - both so good! The atmosphere here is definitely intimate, and it's a popular date spot around Milwaukee. Service is top-notch and prices are great. If you're looking for a great spot for cocktails in Milwaukee, Red Star Cocktail Club is a good choice!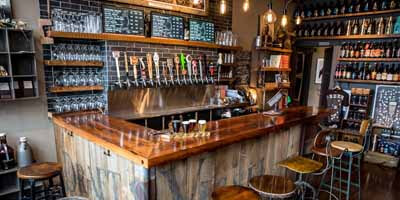 Draft & Vessel
4417 N Oakland Ave, Shorewood, WI
Our favorite craft beer bar and brewery! Located in Shorewood, WI, Draft and Vessel has 16 rotating taps of craft beer and 30 bottled options. The warm, cozy atmosphere here is perfect for sampling all 46 varieties of beer. Draft and Vessel also has great flights with generous pours so you can sample four great beers. If you're any sort of beer lover, you need to check out Draft and Vessel for some of the best beer you'll ever have!